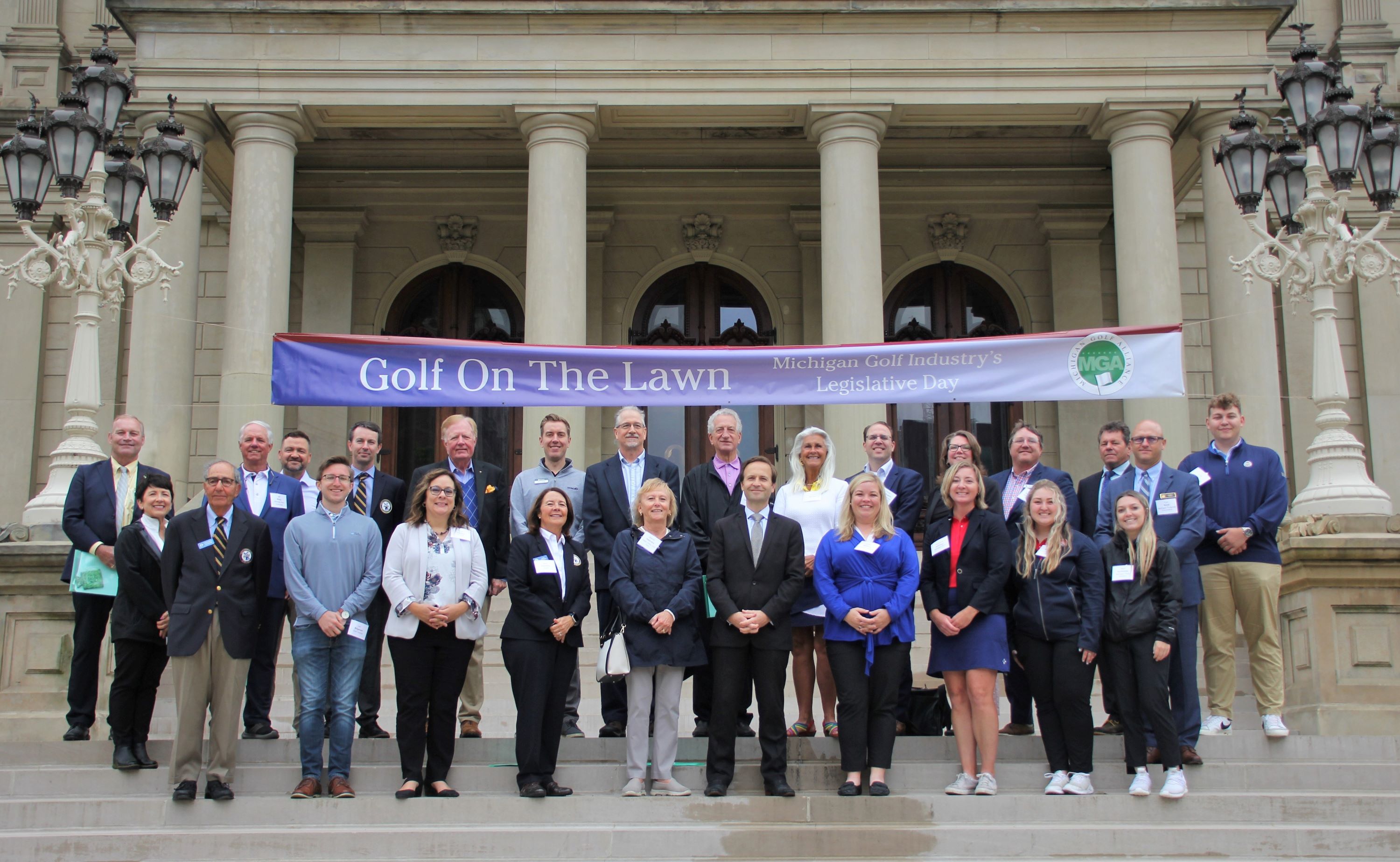 Why does the MGCA exist?
Why are we here? The short answer is "to promote and preserve the best interests of the Michigan golf industry." That's what the mission statement says, written almost 40 years ago. That mission hasn't changed. We are grateful to our members and our industry partners for making the MGCA the "voice of Michigan golf business."
Dear Golf Course Owner and Operator:
This past year has been amazing for the Michigan golf industry and the Michigan Golf Course Association. I continue to be privileged to work alongside the MGCA Board of Directors who have the vision to continue to strengthen the "Voice of MI Golf Business".
Advocacy. Education. Promotion. The three pillars that guide the Michigan Golf Course Association with our mission statement. Our dynamic mix of owners, operators and stakeholders care deeply about the success of golf in Michigan. MGCA listens to the needs of our members and acts accordingly.
This past year MGCA acted swiftly after identifying a proactive approach to create a pipeline for agronomy. Our Registered Apprenticeship "Golf Course Maintenance Technician" with the U.S. Department of Labor is the result.
As our membership strengthens, so does the strength of the Michigan golf business!
Inside, find out more about the many benefits of being a member. Accept this 2023 invitation to membership from me, the Board of Directors and the MGCA Team. Reach out to me or Jada Paisley, Executive Director of MGCA at 800-860-8575 or jpaisley@michigangca.org.
I look forward to meeting you.
Sincerely,
Jim
James R. Dewling
Total Golf Inc.
MGCA President